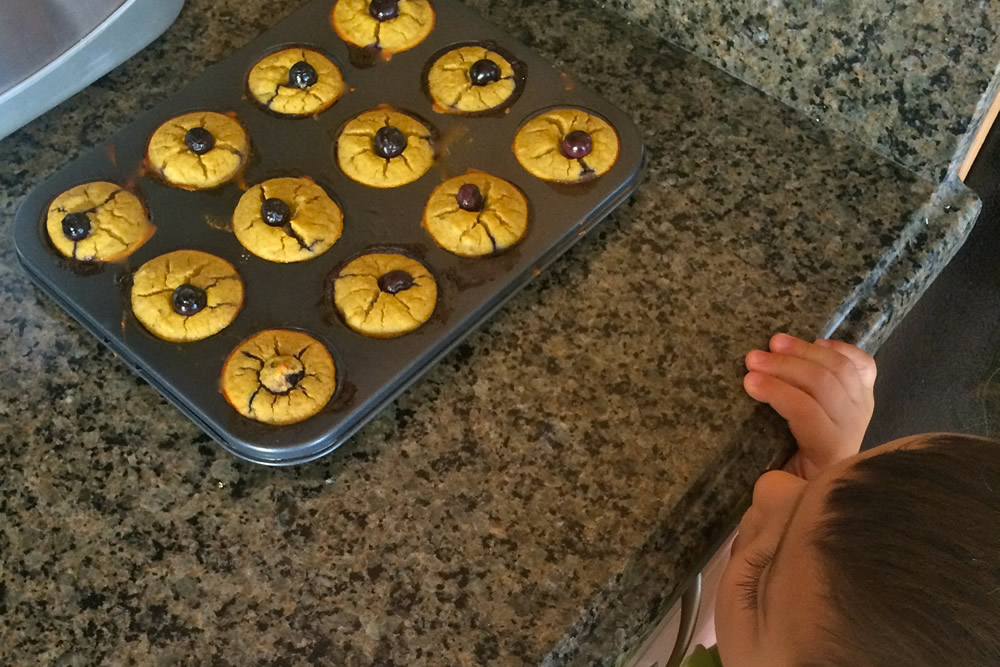 21 Sep

Banana coconut mini cupcakes

By: Maria X Ospina
Servings: 12 mini cupcakes

This recipe is super fun, easy and simple. I love to do it as a treat for my nephew who also loves cupcakes. It is light and healthy because it only has the sweetness of the banana and the blueberries.
Directions:
Place all ingredients in the blender until bananas are fully broken down. Pour a bit of the batter in the mini cupcakes baking dish just to cover the bottom fully. Then add a couple of blueberries and finally continue to add the rest to fill the cup. Decorate with a blueberry on the top.
Bake for 35 to 40 minutes on 325F (160 C) depending on the oven.
Your kids will LOVE them!
Ingredients:
3 large eggs
2 ripe bananas
1 Tspn of greek unsweeten yogurt
1 tspn vanilla extract
4 Tspns coconut flour
Blueberries (4 per cupcake approx)
1/2 tspn cinnamon
1/2 tspn baking soda t salt
1/4 tspn salt
Coconut oil for greasing (or salt-free butter)
ENJOY!!