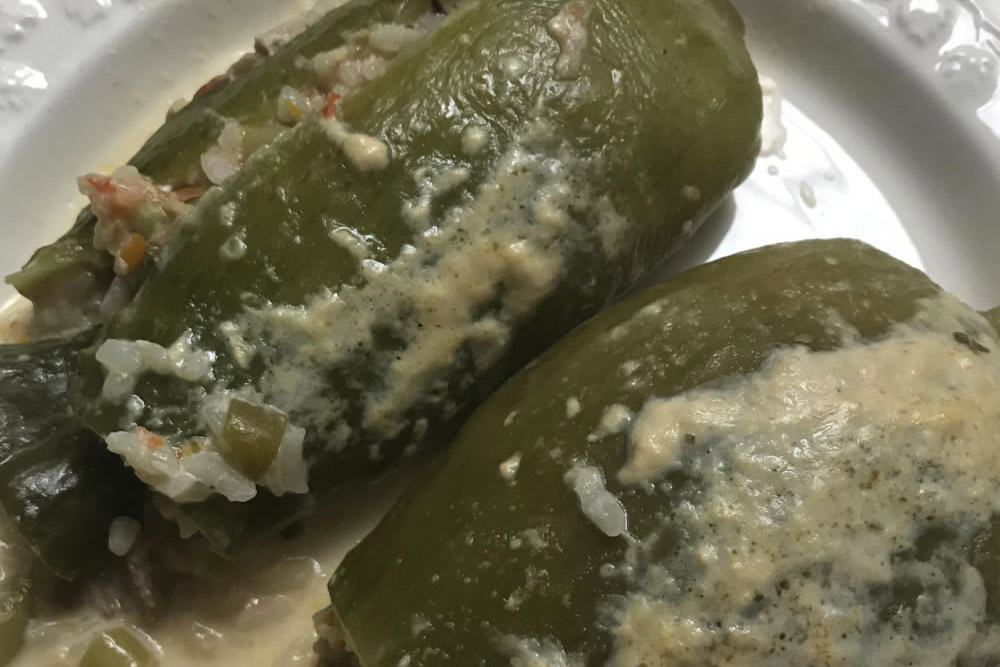 26 May

Colombian Stuffed Cucumbers

This is one of my favorite dishes from my dear mom: stuffed cucumbers! Yeah! She actually doesn't like cooking as much as I do, but she is very good in the kitchen and I was counting the days to have them and learn how to make them so I could share them with you. As I like to experiment with other textures and flavors, we changed this recipe a little bit to make it healthier and the results were amazing. So here it goes:
Ingredients
Serves: 4 stuffed cucumbers
For the stuffing
1 medium size ripe tomato grated
1 yellow onion grated
1 small carrot grated
1/2  red pepper grated (skinless)
1/2 tspn of turmeric
4 big leaves of cilantro cimarron finely chopped
1/2 cup of green peas
1/2 cup of green beans (habichuelas) finely chopped
2 celery stalks finely chopped
2 cups of home-made chicken stock
1 cup of cooked basmati rice (or any other rice you prefer)
Salt and pepper to taste
Directions:
Mix all ingredients for the stuffing and cooked at medium heat for 30 minutes and reduce. Lastly, add the rice in small portions, stir it and let it dry for a little longer. The consistency must be thick but wet. Once is ready, let it cool down and set aside.
For cooking the stuffed cucumbers
4 medium size cucumbers (variety: Archucha)
1 cup of coconut milk
Cut the tip of the cucumber, about 3 cms. Clean the cucumbers inside, removing the seeds. Then stuff the cucumbers and use the cut tip backwards as a mini lid to close the cucumber.
Move the stuffed cucumbers into a deep dish side by side. Add 1 cup of  coconut milk and cook for 20 minutes at medium heat.
Remove, serve and enjoy!
If you cook it, I would love to know what you think. I totally love this recipe, reminds me of my mom every time!