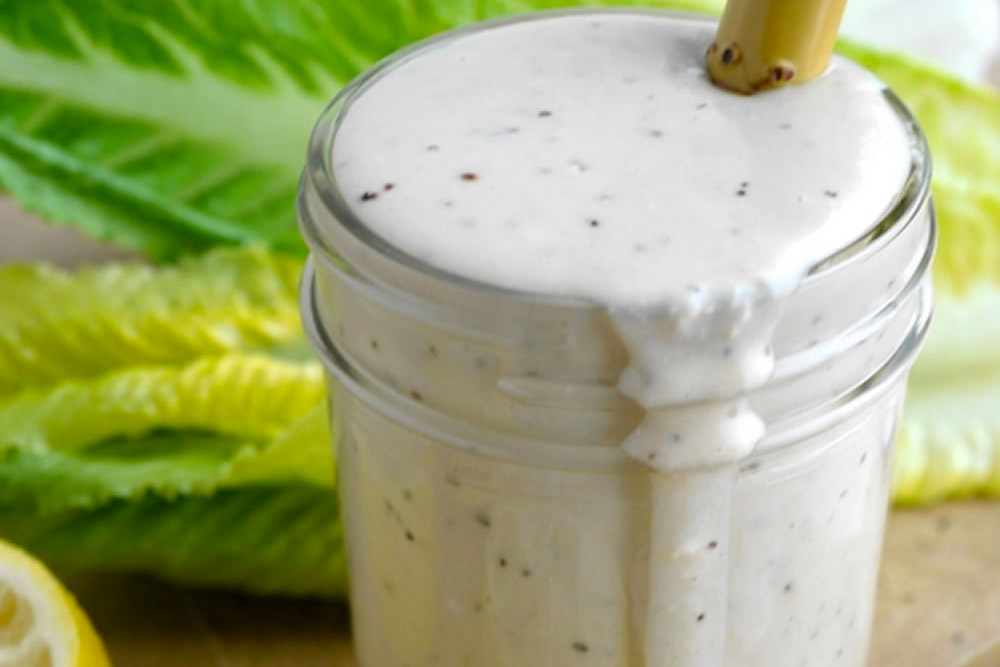 08 Apr

Easy home made Ranch Dressing

Having a yummy salad dressing is just as important as the salad, which is why I want to share this recipe and save you time finding a good healthy dressing. I personally love vinaigrettes but I also get tired if I eat them everyday, so its always great to have a healthy dressing in your fridge for when you wish to have a creamier texture without having all the nasty ingredients of the conventional brands.
What nasty ingredients?
MSG (Monosodium Glutamate) – Flavor enhancer that causes headaches, allergic reactions, brain damages and learning disabilities
Soy bean or Soy Lecithin – High in Phytoestrogens that lead to women's issues (breast cancer, endometriosis, fibroids)
Buttermilk – Saturated fats
Xhanthan Gum – Can cause allergies, gastrointestinal reactions, bloating
A dear friend gave me a book called Eat Raw Not Cooked by Stacy Stowers and this recipe is from this book. Totally recommend the book by the way.
Ingredients:
2 cups of unsalted cashews
1 cup of olive oil
1/2 cup fresh lemon juice
1/4 cup apple cider vinegar
2 Tbpns of organic agave
1/3 chopped onion
3 small garlic cloves
1 1/2 tspn sea salt
1 tspn dried basil
Mix all the ingredients in the blender at high speed untly creamy.  Place in a sealed jar in your fridge and it should last for a good month. Very easy!
You can also eat as a dip with celery and carrot sticks as a snack.
Enjoy it and let me know how you find it!
Bear Hugs,