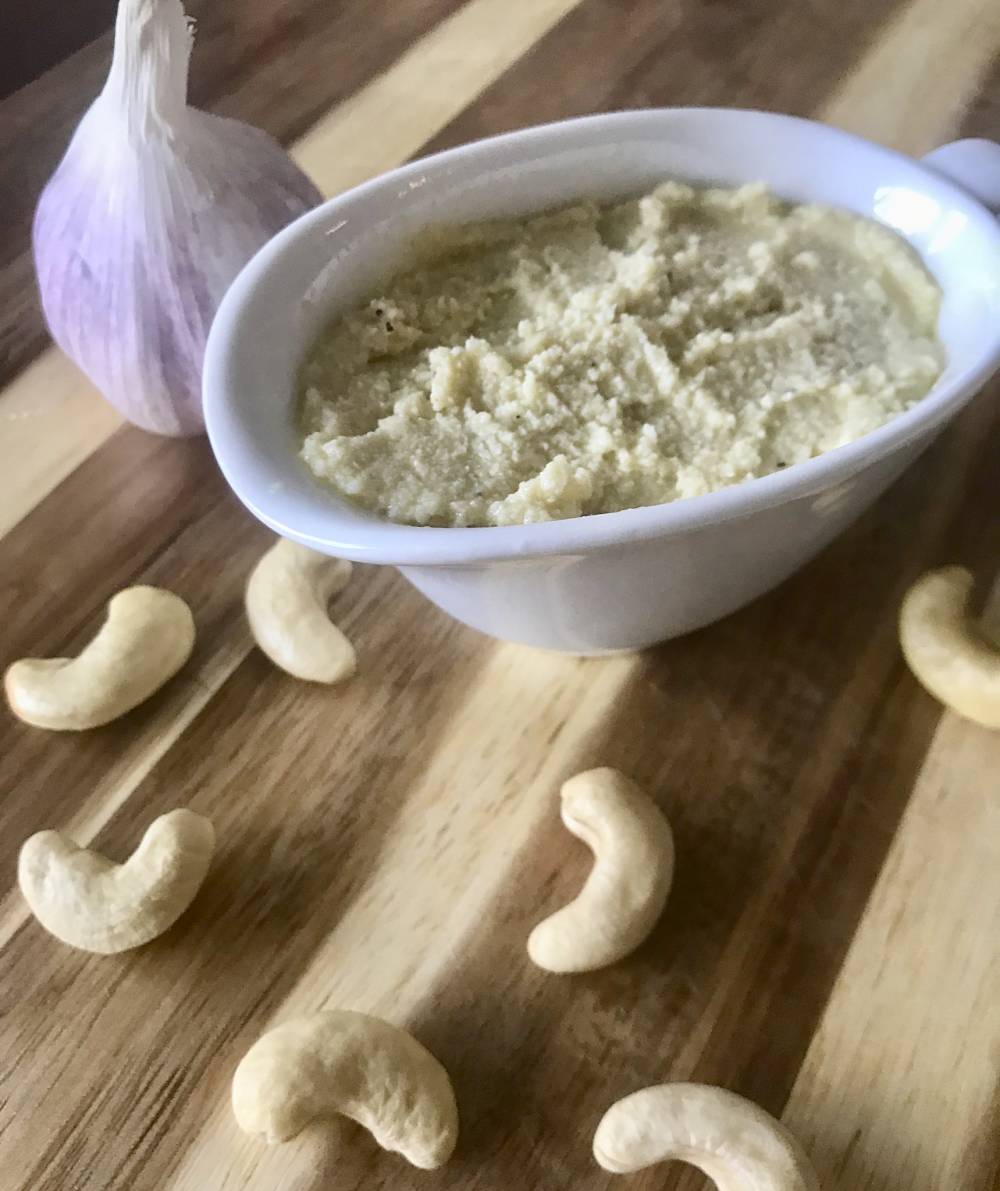 07 Jun

Easy vegan cheese sauce

Hi there my friends!

It is always great to share recipes with people who are not vegan (or who are) and are eager to find alternative ways to the conventional sauces we buy at the super market. This recipe is from the "Eat Raw Not Cooked" book by Stacy Stowers, which I totally recommend to buy even if you are not planning to go vegan. In other words, I have done the hard work for you by curating content that I know you will enjoy. This recipe was one of the sauces we prepared in my last cooking workshop in St. Peterburg FL as we discussed healthy fats and home made sauces.

This cashew based sauce is a powerhouse of nutrients because it has all the essential minerals (copper, calcium, magnesium, iron, potassium), protein, and good source of monosaturated fats that facilitate the absoption of vitamins A, D, E K. As great as it is, it should also be consumed in moderation if you are aiming to loss weight.
Ingredients
2 cups of raw cashews (previously soaked for 2 hours, remove the water, rinse and they are ready for the recipe)
1 cup of olive oil
¾ cup fresh lemon juice or to taste
2/3 to 1 cup of water
3 small garlic cloves
In a high-speed blender or processor combine all the ingredients using 2/3 cup of water for a creamy consistency or 1 cup of water for a sauce consistency. Store in the fridge where it will thicken. It can last up to 2 weeks in the fridge. Add this sauce to a salad, sandwich or simply with sliced cucumbers, celery and carrot sticks. Also, it could be used as a "no cheese" based sauce for pizzas.
If you decide to make it, I would love to hear your opinion. Your comments are gold to me.
Bear hugs for eveyone!