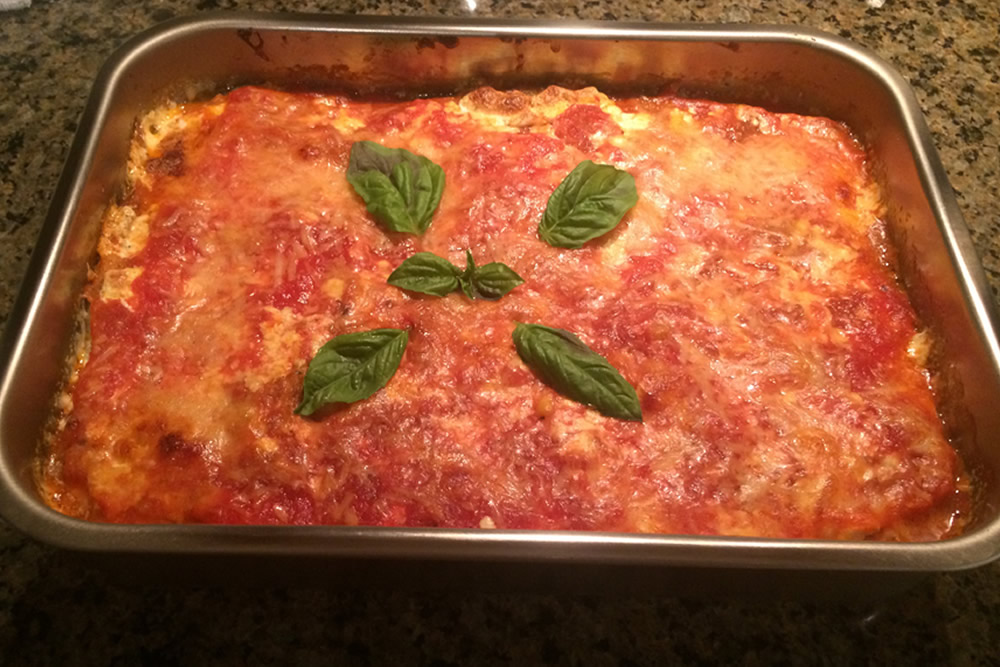 24 Jul

Eggplant Parmigiana

By: Maria X Ospina (Inspired by a Wholefoods market recipe)
Serves: 6 servings

This recipe could be a main dish or a side dish. In the spirit of making it healthy, I chose low-fat organic mozzarella cheese and for the top, I used Parmigiano Reggiano cheese with moderation. I made the sauce, which is a bit more time, but you know exactly what's in it, so it's worth the effort.
Ingredients:
1 large eggplant
2 organic eggs beaten
1 1/2 bread crumbs
2 Tspns extra virgin olive oil
1 cup of shredded low-fat organic mozzarella cheese
3/4 cup shredded Parmigiano Reggiano cheese
For the sauce:
1 can of whole peeled tomatoes
2 Tspns of tomato paste
2 garlic cloves minced
3 Tspns of water
Oregano
Salt & Pepper
Directions:
Preheat the oven at 375F.
Peel the eggplant and cut lengthwise into 1/2 inch thick pieces (about 8 pieces).  Coat the slices with the egg on both sides and then with the bread crumbs. Spray oil on the baking dish and place the slices on a single layer. Bake for 15 mins each side.
For the sauce, blend the peeled tomatoes and juice with the minced garlic. Put the sauce in a pan, add salt, pepper and oregano to taste. Cook on medium heat for 15 mins.
Increase the temperature to 450 F. In an ovenproof dish layer the sauce then the baked eggplant and top with shredded mozzarella cheese. Repeat with remaining ingredients. Finish with Parmigiano Reggiano cheese.
And Voila!