27 Jul

Healthy holidays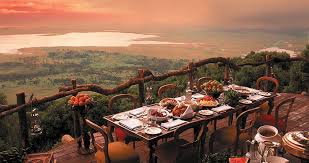 Traveling is something that many of us love to do, especially if it is a holiday. If someone asked me to choose between traveling to a new place and the latest Channel handbag, I would definitely go for the trip. The thought of breathing a different air and exploring other cultures is the most exciting thing for me. Even going back to my home country, which I am lucky enough to visit a few times a year it's always a great feeling. And of course, with the change of scenery comes a change in food. In my case, I get excited when I know I am going to find different food and flavors. Everywhere I have been, I make an effort to try something local and go to the market and see what people shop and indulge. In most cases, I find something that resonates with me: cactus salad (or nopal as it's called in Mexico), Lebanese vegetable moussaka, Peruvian ceviche, Ajiaco.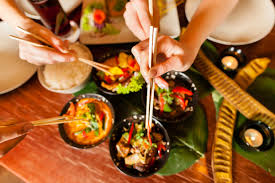 But what happens when you know the food options are not going to be that appealing? Or maybe they are appealing just not too healthy. What do you do? You want to keep a balance: enjoy the trip, enjoy the food, avoid getting sick by eating too much of something you are not used to, keep hydrated (not with beer, this doesn't count), stay active and at the same time be adventurous and try new foods ( wow…it already sounds like a lot of work and you are supposed to be doing this for fun!)
So what do we do? We don't want to be the picky eater that no one wants to hang out with but at the same time you also want to keep balance and feel good while you are on a holiday.
I used to do a lot traveling when I had a corporate job and for me, it was always a struggle to keep balance, holidays were no different. However, there are certain tips that I apply when I travel and they make my life easier when I am away from home. I want to share them with you because at some point you can find yourself in a situation where you feel so out of balance that it can potentially spoil your holiday.
If you know there are some items that will be very hard to find where you go, always bring some with you. I normally carry green tea bags, a small bag of flax seeds (to keep my bowels moving) and dark chocolate. I am not a coffee drinker so green tea is a must. You can take it in a small zip log bag and that's it. Be practical; take just enough for the days you will be traveling.
This is a very inexpensive product that is great for many things but the way I use it when traveling is to ease stomach pain when you have indigestion, bloating or gas. It also helps to soothe bug bites. Create a paste with a little bit of water and apply it on the bug bites, it will help to reduce itching.
Drink plenty of purified water (no tap water)
It sounds pretty obvious but many people don't drink enough water as it is. When we are on a holiday we tend to drink more alcoholic drinks and food is quite different, which creates an imbalance in your diet. Lack of water can cause indigestion and dehydration so drinking water will help to recover from a hung over and keep your bowels moving to flush out anything that is not supposed to be inside your body.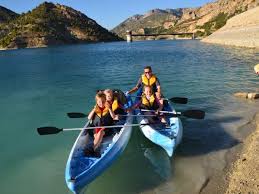 Staying by the pool or the beach and drink cocktails all afternoon is super fun, but make an effort to have a couple of days where there is some physical activity involved. Eating and drinking are fun, especially if you are with friends and family but find activities (or let your husband or friends do it for you) where you will be moving: walking, sight seeing, biking, dancing, anything that gets you moving. If you are an active person like I am, your body actually tells you that you need some activity. I personally take a skipping rope and check some online workouts and make sure I work out at least 30 mins a day (if I know I won't be doing much physical activity). It helps me to sleep better and to digest food better.
Snacks come in many forms but why not making popcorn and flavor it with lime and chili powder? (Check these recipes http://www.jollytime.com/popcorn-recipes/healthy
It's a healthier option than eating chips. Also, you can chop some seasonal fruit and place it in the fridge. You know it will be available anytime you or your family feel like a little something sweet.
If you are like me, who loves sweet stuff, my best way to keep it under control is not to buy anything that is loaded with sugar. Instead, I buy fruit that is sweet and I manage my cravings that way (cherries, mangoes) or I get my dark chocolate bar from my bag and that's it. Another method that may work (this one is a bit tricky) is to share it with someone who is also mindful of his or her weight and health. When you split a cake 2 or 3 ways it's less sugar and fat you are eating in one hit. (The downside is that you will need a partner in crime for this last one, I have a couple around)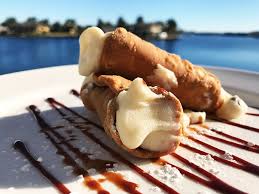 Be both moderate and bold
If you are trying new food, just be aware that it's new and your body will inevitably react to it. This is when you want to be moderate and eat small portions, wait until next day to see how you feel. What's the point in overdoing it and later feel sick? On the other hand, be bold to discover different cooking methods and flavors, there is always something new you can learn from other cultures or your own friends and family that you can apply in your own kitchen. (Obviously, I am referring to healthy habits, not bad ones)
Overall, I would say the best way to keep balance while traveling is to be open to new flavors and ways of eating, but also be mindful about the options that are presented to you and don't feel guilty if you didn't stick to your healthy diet every day. If you decide to have that piece of cake, enjoy it with pleasure, focus all your attention on that moment, chew it slowly, savor every bite and make it worth. You know it is a treat and so be grateful for that moment, no guilt whatsoever. Next day you can focus on choosing healthier options.
If you have any tips you want to share with me, don't be shy and leave a comment. I would LOVE to hear from you.
Besos a todos!