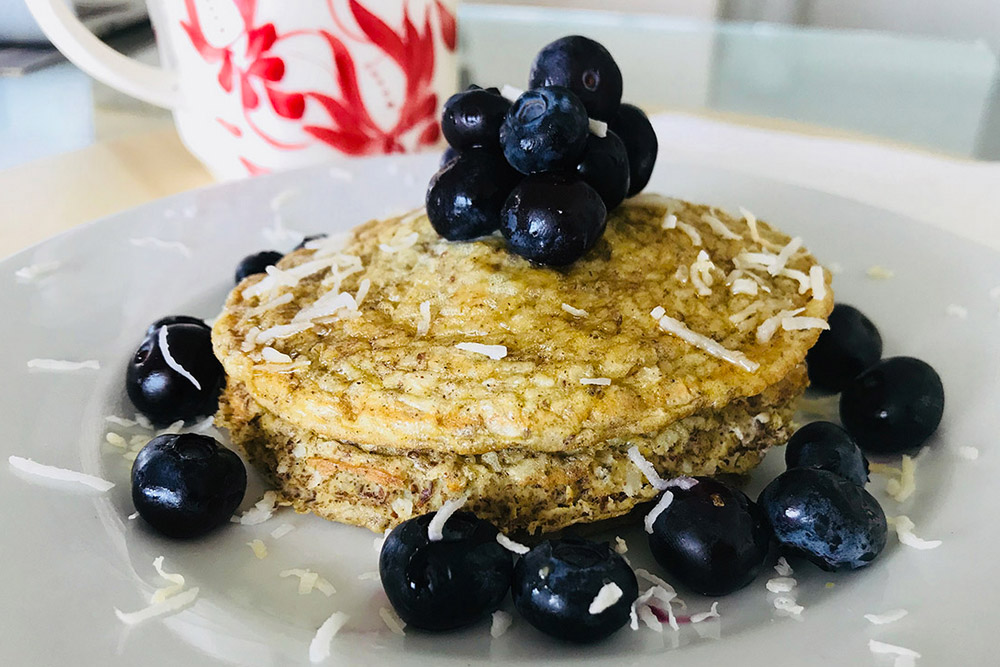 25 Mar

Low carb flaxseed & coconut pancakes

Hi there my lovely friends!

I have been experimenting quite a bit with flaxseed meal as a way to avoid refined flours and came by this recipe from craftycookingmama.com that you will love. It is high in protein and Omega 3 (Flaxseed meal) which is wonderful to keep a healthy weight apart from having many other benefits.
Ii is fluffy, light and tasty. (I wouldn't share it otherwise) I made a few changes to the original recipe so here it goes!
Gluten Free and Low Carb
Servings: 2 medium size or 1 big one
Ingredients
½ tspn almond extract
1 tbspn of organic shredded coconut
1 tbspn organic maple syrup (or preferred low cal sweetener)
1 tbspn of milk (I used coconut milk)
Organic coconut oil (to brush the pancake maker)
Instructions
Mix all ingredients in a bowl and whisk.
Grease the pancake maker with the coconut oil to medium heat.
Pour the batter and wait for 5 minutes max.
I topped it with a bit more organic maple syrup, shredded coconut and blueberries. You can get as creative as you please here.
Let me know if you make them…I even made them for my dad (who is not interested in healthy eating and he liked them)
Enjoy!!