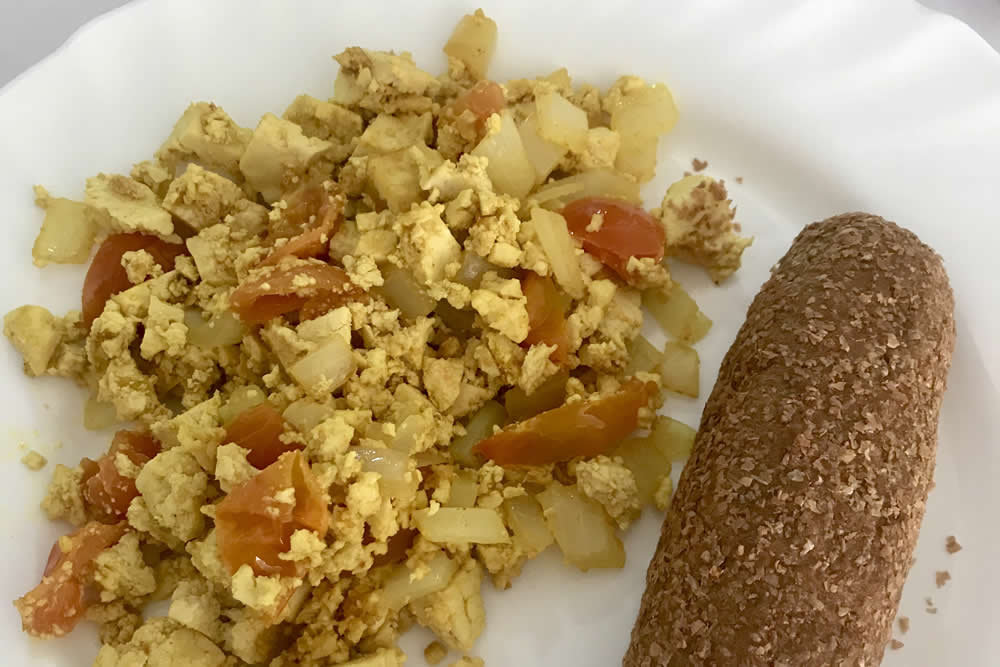 08 Nov

Scrambled tofu

One way to include tofu for breakfast is this easy. The flavor is very close to eggs. Tofu is an excellent source of protein containing the nine essential amino acids. And its seasoned with turmeric for an anti-inflammatory effect.

For 2 people
Ingredients
½ chopped while onion
6 cherry tomatoes cut in half
½ block of extra firm tofu (cut it in cubes and mash it a bit with a fork)
1 tspn of turmeric
1 tspn of soy sauce – low sodium
1 tbspn of ghee
Instructions
Melt the ghee in a frying pan.
Add the chopped onions, tomatoes and tofu and fry for maximum 5 minutes on medium high heat.
Stir the mix so it doesn't stick to the pan.
Add the soy sauce and turmeric in the last minute and stir a bit more.
That's it! It's done.
Isn't it very easy?
You may add spinach leaves, mushrooms to increase the veggie intake for breakfast.
If you like this recipe, don't forget to share it and comment.
Bear hugs!