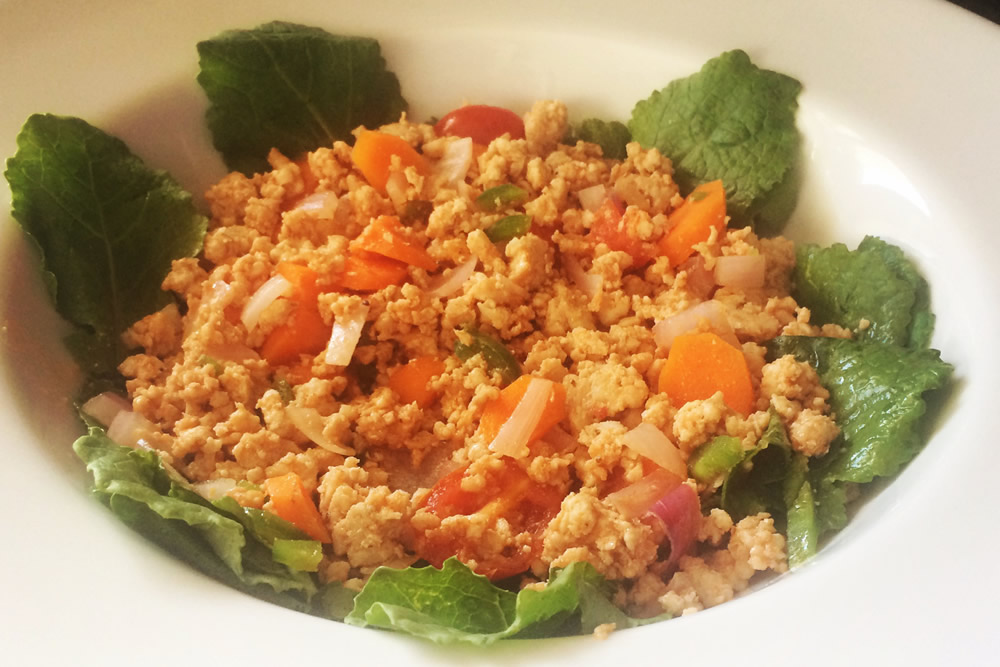 02 Ago

Turkey Picadillo

By: Maria X Ospina
Serves: 4 servings
(Low fat/high protein)

Turkey is a lean meat that you may find in different supermarkets. This recipe takes 20 mins max to do. It goes well with brown or white rice. The brand I chose is 99% lean 1% fat. It will keep you satisfied and with good energy levels throughout the day and the best is that is very low fat.

Ingredients:
1.25 lb Jennie O Ground Turkey Breast, extra lean
2 medium size carrots peeled and chopped
1 medium red onion chopped
2 small green chilies finely chopped
3 garlic cloves minced
1 cup of cherry tomatoes cut in halves
100 gr baby kale leaves (or baby kale mix)
Organic vegetable stock
Salt and pepper
Directions:
Place the turkey in a hot pan over medium- high heat. Add a spoon of water so the meat doesn't stick to the pan. Cook for 7 minutes or until the meat changes into a white color.
Add the garlic, onions, and chilies to the pan and keep stirring for 3 minutes. Add the carrots and vegetable stock and cook for 5 mins and lastly add the cherry tomatoes and cook for another 4 minutes. Season to taste.
Place the baby kale leaves in a bowl and then pour the turkey mix over it. It goes well with rice on the side. Enjoy it!